Advancements in treatment have changed the way that we approach skincare. Our products are clinically proven to get results for treating symptoms such as acne and dry skin, reducing fine lines, smoothing wrinkles, and more. Hydrate your skin replenish skin elasticity and thickness, as well as increase collagen and estrogen production leading to more beautiful and vibrant skin.
Fill out the Patient Intake Form to get started with the best available FDA-approved treatments. Medications are shipped to your door. Comprehensive. Discreet. Fast. 
Your skin has little holes called pores that can become blocked by bacteria, oil, dirt, and dead skin cells. When this occurs, you may develop a pimple. If your skin is repeatedly affected by this condition, you may have acne.
Four main factors cause acne:
Excess oil (sebum) production
Hair follicles clogged by oil and dead skin cells
Bacteria
Certain things may trigger or worsen acne:
Hormonal changes
Certain medications.
Diet
Stress
Four main factors cause acne:
Excess oil (sebum) production
Hair follicles clogged by oil and dead skin cells
Bacteria
Inflammation
Treatment for acne is often very effective. Many people can expect their acne to begin clearing up within six to eight weeks. However, flare-ups are common and may require additional or long-term treatment. 
Acne Is Not Your Friend. Say Goodbye.
Get the best FDA-approved acne medications at the lowest prices in the industry. Conveniently shipped to your door.
A Higher Level of Skin Revitalization
Mitigate the Effects of Age on Skin
As we continue to grow older our skin loses its ability to effectively repair the visible signs of age. As skin loses its youthful levels of firmness and elasticity, facial contours may become less defined even as wrinkles become increasingly pronounced.
Anti-Aging Ultra Cream is a mixture of scientifically backed, effective ingredients that help to mitigate the effects of age on the skin for a more youthful complexion. Rejuvenate your skin and discover a new complexion with elite skincare treatments from Transcend!
Anti-Fungal Nail Solution
It's a delicate subject. Now you can finally put an end to your nightmare. Enough said.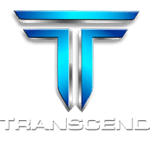 Transcend is expanding healthcare access for age management, sexual wellness, hormone therapy, weight-loss & non-surgical hair-loss treatments. Whether looking to treat a condition or simply looking to optimize your health, our knowledgeable staff will listen intently ensuring you receive the best care on the cutting edge of medical science.
The Transcend approach is transparent and simplified for our patient's convenience, there are no monthly charges and we have plenty of affordable options, ensuring all have access to non-traditional advanced medicine.
Transform your body and mind with advanced lifestyle solutions from Transcend.
Transcend is a licensed non-diagnostic preventative health care provider. Our doctors and medical staff directly prescribe all required tests and review and confirm all test results. We may also perform physical exams, consult with primary physicians, and validate and verify submitted medical information. Patients who are found to have issues and symptoms of a legitimate medical and/or health condition are referred to a medical specialist in the specific required field for diagnosis and treatment in a specialized and monitored program. Transcend reserves the right to recommend and use internal and/or external medical specialists for any patient. All patient information will be protected under governing HIPPA rules and regulations. Transcend is not an internet pharmacy and does not dispense, ship, or distribute medications from our facility or website. Any and all medication prescribed by our doctors and/or associated medical will be dispensed from a US FDA-approved pharmacy. All patients are required to fulfill and follow all of the medical instructions and procedures prescribed by doctors and contact us immediately if they have any problems. Patients who are found to have submitted fraudulent information will be terminated from any health program offered by Transcend. Any medication prescribed is only for the use of the patient and is not to be transferred, distributed, modified, or used by any other person(s).