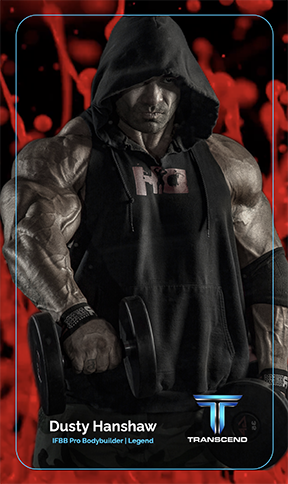 IFBB Pro Bodybuilder - Trainer - Legend
IFBB Professional Bodybuilder, Dusty Hanshaw, always knew that his chosen path might have a few roadblocks.  After all, becoming an elite athlete in what is arguably one of the planet's most physically and mentally demanding professions was never supposed to be easy. What was impossible for him to anticipate was just how hard he'd have to fight to live and to tell his story.
Dusty's incredible journey through recovery is a remarkable story. Find out how Dusty injured himself and ended up in a month-long coma on his Instagram account. @dustyhanshaw08
🔥CHANGE YOUR LIFE TODAY! Transcend's elite wellness specialists will help you get started on the path towards feeling better!
Fill out the short INTAKE FORM to begin the journey of becoming your best self!
…or Call 248.520.5407 today!