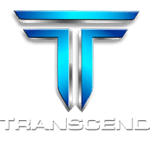 Transcend is expanding healthcare access for age management, sexual wellness, hormone therapy, weight-loss & non-surgical hair-loss treatments. Whether looking to treat a condition or simply looking to optimize your health, our knowledgeable staff will listen intently ensuring you receive the best care on the cutting edge of medical science.
The Transcend approach is transparent and simplified for our patient's convenience, there are no monthly charges and we have plenty of affordable options, ensuring all have access to non-traditional advanced medicine.
Transform your body and mind with advanced lifestyle solutions from Transcend.
Transcend is a licensed non-diagnostic preventative health care provider. Our doctors and medical staff directly prescribe all required tests and review and confirm all test results. We may also perform physical exams, consult with primary physicians, and validate and verify submitted medical information. Patients who are found to have issues and symptoms of a legitimate medical and/or health condition are referred to a medical specialist in the specific required field for diagnosis and treatment in a specialized and monitored program. Transcend reserves the right to recommend and use internal and/or external medical specialists for any patient. All patient information will be protected under governing HIPPA rules and regulations. Transcend is not an internet pharmacy and does not dispense, ship, or distribute medications from our facility or website. Any and all medication prescribed by our doctors and/or associated medical will be dispensed from a US FDA-approved pharmacy. All patients are required to fulfill and follow all of the medical instructions and procedures prescribed by doctors and contact us immediately if they have any problems. Patients who are found to have submitted fraudulent information will be terminated from any health program offered by Transcend. Any medication prescribed is only for the use of the patient and is not to be transferred, distributed, modified, or used by any other person(s).