SAVE YOUR SEX LIFE TODAY!
A Healthy Personal Regimen Includes Enjoying A Healthy Sex Life
Increase sensitivity, achieve longer, stimulate your partner, and elevate the sexual experience. Bonus: Your partner will thank you.
Get Started Now with Sexual Wellness Solutions from Transcend.
Fill Out the Patient Intake Form and Take Control of Your Life!

A New Level of Sexual Satisfaction
Perform beyond your potential, restore intimacy, regain confidence, and be the best that you can be! Go beyond the boundaries of traditional sexual wellness therapy and feel the power of Transcend HRT!
Fill Out the Patient Intake Form and Change Your Life Today!

Treatments for Erectile Dysfunction (ED)
Sildenafil (generic Viagra®) and Tadalafil (generic Cialis®) are two of the most well-known and widely prescribed oral ED treatments on the market. Our commitment to quality assures that patients receive only the highest quality medications.

Get started today with oral treatment options for erectile dysfunction and change your sex life. Your partner will thank you and you will be thanking yourself, too!
Sildenafil is sold under the brand name Viagra® , as well as others. Sildenafil is a medication used to treat erectile dysfunction(ED). Sildenafil comes in troche and tablet form and is taken by mouth. Onset is typically within half an hour and the duration is up to 36 hours.
Tadalafil is sold under the brand name Cialis®, as well as others. Tadalafil is a medication used to treat erectile dysfunction (ED). Tadalafil ODT comes in tablet form and is taken by mouth. Onset is typically within half an hour and the duration is up to 36 hours.
ED Cream is a topical erectile dysfunction cream containing Arginine HCl and Lysine HCl and promotes erections.

Erectile Dysfunction Oral Medications
Erectile dysfunction commonly referred to as ED is the inability to achieve and sustain an erection suitable for sexual intercourse. ED can affect any man, and for a variety of different reasons. The professionals at Transcend provide the solution! Get the best FDA-approved ED medications delivered discreetly to your door.

Arousal Cream - The Key to the Door
Arousal Cream, which also goes by the name of "Scream Cream", is a topical cream that, when applied to the clitoris or external genitalia, can increase blood flow to the applied area and has been reported to improve sensitivity and rates of orgasm. Get started now and enjoy the satisfaction that you and your partner deserve.

x Seed Male Fertility Supplement
X Seed is an FDA-approved fertility supplement designed to improve sperm health in men. With the combination of powerful vitamins, amino acids, and antioxidants, this supplement helps improve male fertility by protecting sperm from mitochondrial DNA damage and supporting healthier aging.

Ready to start your online visit?
We want to know how you're feeling.
Tell us what's bothering you.
GET STARTED IN
3 EASY STEPS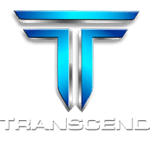 Transcend is expanding healthcare access for age management, sexual wellness, hormone therapy, weight-loss & non-surgical hair-loss treatments. Whether looking to treat a condition or simply looking to optimize your health, our knowledgeable staff will listen intently ensuring you receive the best care on the cutting edge of medical science.
The Transcend approach is transparent and simplified for our patient's convenience, there are no monthly charges and we have plenty of affordable options, ensuring all have access to non-traditional advanced medicine.
Transform your body and mind with advanced lifestyle solutions from Transcend.
Transcend is a licensed non-diagnostic preventative health care provider. Our doctors and medical staff directly prescribe all required tests and review and confirm all test results. We may also perform physical exams, consult with primary physicians, and validate and verify submitted medical information. Patients who are found to have issues and symptoms of a legitimate medical and/or health condition are referred to a medical specialist in the specific required field for diagnosis and treatment in a specialized and monitored program. Transcend reserves the right to recommend and use internal and/or external medical specialists for any patient. All patient information will be protected under governing HIPPA rules and regulations. Transcend is not an internet pharmacy and does not dispense, ship, or distribute medications from our facility or website. Any and all medication prescribed by our doctors and/or associated medical will be dispensed from a US FDA-approved pharmacy. All patients are required to fulfill and follow all of the medical instructions and procedures prescribed by doctors and contact us immediately if they have any problems. Patients who are found to have submitted fraudulent information will be terminated from any health program offered by Transcend. Any medication prescribed is only for the use of the patient and is not to be transferred, distributed, modified, or used by any other person(s).