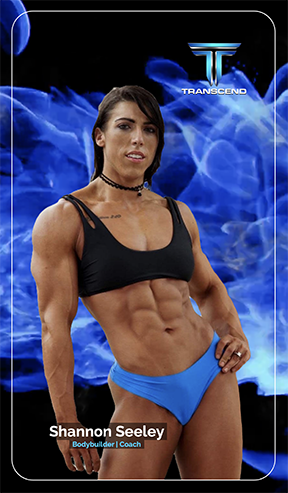 Competitor - Trainer - Nutrition Coach
Shannon Seeley is a nationally ranked woman's physique competitor with an extreme passion for the health and fitness industry. She is a certified master-level personal trainer and nutrition specialist who loves to show people how their physique goals are possible with the right training and tools.
Shannon is so happy to be a part of the transcend family to help show people the benefits of HRT and how overall health and wellness are so important to a sustainable and healthy future.
Get to know more about Shannon in the coming weeks @ transcendHRT.com.