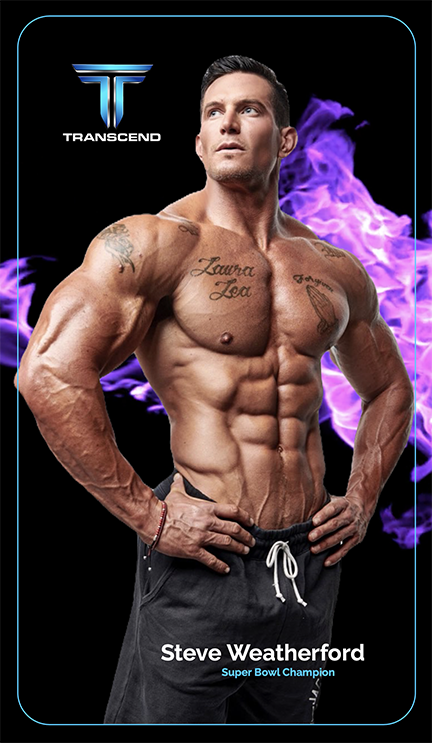 After a record-breaking 10 year NFL career, Steve made it his mission to connect, inspire, coach, and empower others to live an abundant life through health, wellness, and fitness. 
Retiring from the NFL, Steve founded Veritas Labs, a rising supplement line, and Weatherford Fit, where he believes taking care of oneself allows us to serve the people around us in a deeper way as we become the best version of ourselves.
In 2014 Steve was awarded the NFL Walter Peyton Man of the Year, given to NFL players for excellence on and off the field.
Steve's passion and love for life can be felt from a mile away. Steve spends his time in San Diego, CA and Texas, with his sweetheart, now wife, and is a proud father of 6.