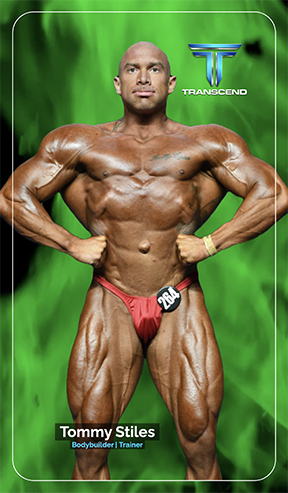 Bodybuilder - Trainer - Nutrition Coach
Tommy is an NPC bodybuilder, certified personal trainer, and nutrition coach residing in Scottsdale, Arizona.
"I started lifting at 12 in my parent's basement with a set of weights that was 115 lbs in total. That love has grown every single year since.
Tommy describes his journey in the words below. 
"I moved to Scottsdale Arizona in 2019 after spending my life in Michigan. I came here to pursue bodybuilding full-time as well as build a business devoted to coaching and training others. A strong part of my passion is helping others tap into their potential and achieve the goals they have for themselves. Anything can be accomplished if you're willing to work for it".
Get to know more about Tommy in the coming weeks and follow his continuing journey to become the best possible version of himself!
Check back for updates on all things Tommy Stiles, and look for more content in the following weeks and months!