PUT YOUR WEIGHT LOSS IN THE HANDS OF THE PROFESSIONALS
Go Beyond the traditional limits of weight management with advanced lifestyle solutions from the health professionals at Transcend. Advancing your healthy lifestyle from the convenience of the home has never been so easy! We provide contact-free delivery of customized treatments, via convenient telehealth, directly to your door.
We treat hormone imbalance with advanced diagnostic testing and personalized plans. Contact an elite wellness specialist 24/7 through the comprehensive and convenient client portal. Talk to us!
One of the most common catalysts for unwanted weight gain is hormone imbalance. Unbalanced hormones can make losing weight much harder as well as causing a multitude of other unwanted symptoms.
As we get older, our bodies produce less of many of our vital hormones. This often leads to symptoms including mood swings, weight gain, hot flashes, low sex drive, lack of sleep, low energy, decreased memory, depression, dry skin, and more.
If you have been doing the right things to lose weight, yet have been yielding less than expected results, it may be that there are hormonal factors preventing you from losing weight. Hormone replacement therapy can help you lose weight and the physicians and wellness specialists at Transcend will guide you through your journey towards total transformation.
Our bodies decrease the production of vital hormones as we age and we often lose the ability to maintain optimal hormone levels. The physicians and medical professionals at Transcend listen to your story and evaluate your needs based on your goals and health priorities. A clinically-proven, customized treatment regimen is then developed to help you replenish the hormones that your body needs to function properly!
Restored sex drive
Increased energy
Mood improvement
Reduced Depression
Enhanced memory
Stronger immune system
Rejuvenated skin
Less joint pain
Less frequent hot flashes and/or night sweats

Treatments for Weight Control
Lose weight effectively and quickly! Get FDA-approved weight loss treatments at the lowest prices in the industry and take control of your life!
*If there are medications that you are interested in and do not see here, please feel free to send us a message and let our team know. We will do our best to source that medication or find a suitable substitute. Medication is only dispensed with a valid prescription.
Change Your Life Today! Fill Out the Patient Intake Form!

Sexual wellness encompasses many aspects of your lifestyle. Better hair, healthy skin, better muscle tone, and proper weight management can build your confidence and elevate your's and your partner's sex lives!
The elite wellness specialists and physicians at Transcend provide comprehensive solutions for addressing and properly treating hair loss, improving muscle tone, advancing your skincare regimen, and more!
Get started now with complete lifestyle solutions from Transcend.
You'll feel better than ever and your partner will thank you!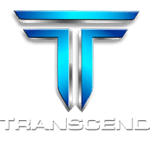 Transcend is expanding healthcare access for age management, sexual wellness, hormone therapy, weight-loss & non-surgical hair-loss treatments. Whether looking to treat a condition or simply looking to optimize your health, our knowledgeable staff will listen intently ensuring you receive the best care on the cutting edge of medical science.
The Transcend approach is transparent and simplified for our patient's convenience, there are no monthly charges and we have plenty of affordable options, ensuring all have access to non-traditional advanced medicine.
Transform your body and mind with advanced lifestyle solutions from Transcend.
Transcend is a licensed non-diagnostic preventative health care provider. Our doctors and medical staff directly prescribe all required tests and review and confirm all test results. We may also perform physical exams, consult with primary physicians, and validate and verify submitted medical information. Patients who are found to have issues and symptoms of a legitimate medical and/or health condition are referred to a medical specialist in the specific required field for diagnosis and treatment in a specialized and monitored program. Transcend reserves the right to recommend and use internal and/or external medical specialists for any patient. All patient information will be protected under governing HIPPA rules and regulations. Transcend is not an internet pharmacy and does not dispense, ship, or distribute medications from our facility or website. Any and all medication prescribed by our doctors and/or associated medical will be dispensed from a US FDA-approved pharmacy. All patients are required to fulfill and follow all of the medical instructions and procedures prescribed by doctors and contact us immediately if they have any problems. Patients who are found to have submitted fraudulent information will be terminated from any health program offered by Transcend. Any medication prescribed is only for the use of the patient and is not to be transferred, distributed, modified, or used by any other person(s).