Experience Relief with Hormone Replacement Therapy
Enjoy treatment plans from the comfort of your home.
Do I Need Hormone Replacement Therapy (HRT)?
When it comes to managing the symptoms associated with hormonal imbalance, it's important to consider what you're experiencing and the underlying causes. Our Wellness Specialists will take a deep dive into your medical history and order diagnostic lab work to help diagnose any imbalances. Transcend's customized hormone replacement therapy is designed to address the unique needs of both men and women.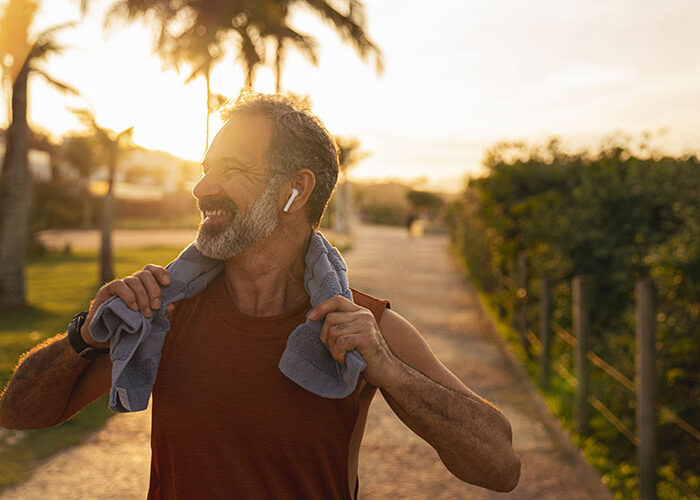 Discover Personalized Relief for Hormonal Imbalance
HRT can treat a wide variety of symptoms and conditions.
Mood swings
Irregular menstrual cycle
Infertility
Low sex drive
Insomnia
Unexplained weight gain or weight loss
Brittle bones
Constipation or diarrhea
Excessive hair growth
Rashes on the skin
Decrease in sex drive
Erectile dysfunction (ED)
Loss of muscle mass
Thinning hair and reduced hair growth
Tenderness in the area of the chest
Real People. Real Results.
"I am new to seeking guidance/help for hormone replacement. Transcend has been phenomenally efficient and easy to work with. My wellness specialist (Gentry) was patient with me and explained my results and the options available to me based on mh blood work. She was amazing to work with and is now working with my wife. I could not have asked for an easier process or someone as considerate and professional as Gentry."
Personalized HRT Just for You
Through a comprehensive virtual visit or phone call, our dedicated providers will consider your unique needs, concerns and health goals to create a customized care plan.
3 Simple Steps to Getting Started
Before you consult with a doctor, you'll provide us with basic background information within our secure platform.
After submitting our simple patient intake form, you'll meet with one of our certified Wellness Specialists from the comfort of your home — via video or phone, whichever you prefer.
Once you've discussed your goals and needs with our team, one of our partner pharmacies will ship directly to your door. You'll receive ongoing support because your provider is always available to you 24/7.
Your best self starts right here
Our health providers are ready to meet you! Start your visit today.